Posts by: Mike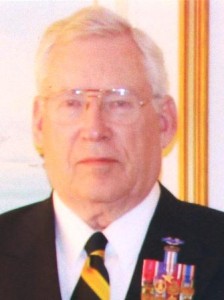 Marq Foley was a good friend of mine. He was the first person to encourage me to fly. He was always a source of great advice and I can think of several life-changing decisions that I made with his wise guidance. I attended his memorial service yesterday in Waynesboro.
I remember the first time I flew to Indiana, PA (KIDI). Heather was in college at IUP and I was only a student pilot. Marq flew me out and gave me tips along the way. After it got dark, he asked me if I knew the emergency landing procedures at night. I said that I knew them for daytime… I didn't know they were different for night. They're basically the same, he said. You look for a dark spot to land — hoping there are no buildings — and aim for it. When you get close enough that your landing light will reflect, you turn it on. If you like what you see, you go ahead and land. If you don't like what you see, you turn off the light.
I flew Kayla and her father CJ home from Ocean City, MD (KOXB) on July 7, 2012. We decided to fly north up the coast and got to see Ocean City, Bethany Beach, Indian River Inlet, Dewey Beach, and Rehoboth Beach before finally turning inland.
Unfortunately, the weather was a little hazy and we were a little high for sight-seeing (around 2500 feet). I hope to do it again at a lower altitude and with better weather for some nicer images.
I am now testing a new DeLorme 2-way satellite communicator. Track my flights live by clicking the Track Flight link at the top of this page!
I've decided to create this web site in order to document my flights, adventures, and other aviation ramblings.  I hope you enjoy it!
My father and I took our friend Jim Hart and his 11-year-old son Joel to dinner in Lancaster, PA (KLNS). We enjoyed beautiful skies on the return trip, including the sunset from 4,500 feet. We then landed back in Hagerstown during twilight.
Cessna Skylane N8487S is based in Hagerstown, MD (KHGR). This video was recorded using a GoPro HD Hero2 (front-facing) and Drift HD170 Stealth (cabin-facing). Unfortunately, the battery in the Drift camera died during the return flight. This was my first time using the Drift and second time using the GoPro. Recorded on Friday, June 8, 2012.
I took Heather's sister Ashlyn and her friend Zach to Indiana, PA on May 30, 2012.  On the way, we flew over the Flight 93 Memorial near Shanksville, PA.  This was the first time I used my HD Hero camera.  There is no audio on this video — I bought the necessary adapters later.