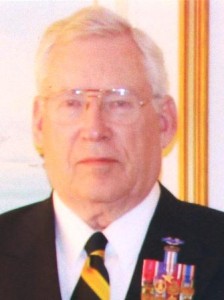 Marq Foley was a good friend of mine. He was the first person to encourage me to fly. He was always a source of great advice and I can think of several life-changing decisions that I made with his wise guidance. I attended his memorial service yesterday in Waynesboro.
I remember the first time I flew to Indiana, PA (KIDI). Heather was in college at IUP and I was only a student pilot. Marq flew me out and gave me tips along the way. After it got dark, he asked me if I knew the emergency landing procedures at night. I said that I knew them for daytime… I didn't know they were different for night. They're basically the same, he said. You look for a dark spot to land — hoping there are no buildings — and aim for it. When you get close enough that your landing light will reflect, you turn it on. If you like what you see, you go ahead and land. If you don't like what you see, you turn off the light.
Heather and her roommate, Melissa, met us at the airport. Melissa had never flown before and had no interest in starting tonight. Marq encouraged her to walk out to the plane just to see what it looked like. Go ahead and get in to check it out. He said that he'd now start up the engine so she could hear what it sounded like. Before she knew it, she was flying over the IUP campus.
His enthusiasm was infectious, which is why I became a pilot. I owe a lot to Marq and will never forget him.
Lt. Col. LaVelle M. "Marq" Foley, U.S. Army Ret., 77, of 22 Wynncrest Drive, Waynesboro, Pa., passed away Thursday, Aug. 16, 2012, at Johns Hopkins Bayview Medical Center, Baltimore, Md., following a brief illness.

Born April 18, 1935, in Cleveland, Ohio, he was the son of the late LaVelle Haines and Helen I. (Marquand) Foley.

He was a graduate of Kirtland High School with the Class of 1953. He later was a graduate of Kent State University and received his master's degree in business administration from Virginia Commonwealth University in 1977.

He served in the United States Army during the Vietnam War ,where he completed two tours of duty. He retired as lieutenant colonel after 34 years of service. His many medals and commendations included the Silver Star, Bronze Star, Purple Heart and the Combat Infantry Badge, among others.

He and his wife, Mrs. Anna K. (Bostwick) Foley, were married March 13, 1988. They had lived at their present residence since 1997.

Prior to his retirement in 2003, Mr. Foley was employed by the Federal Emergency Management Agency (FEMA).

He was a member of the Presbyterian Church of Waynesboro, where he served as an elder, and Joe Stickell American Legion Post 15, both of Waynesboro. He also was a 50-year member of Willoughby Lodge 302 F & AM, Willoughby, Ohio, and A Quiet Birdman.

Mr. Foley was an avid and enthusiastic pilot, and was an amateur photographer. His many interests included history, reading, traveling and boating.

In addition to his wife, he is survived by three children, Douglas O. Foley of Cleveland, Dwight M. Foley and his wife, Alejandra, of Centreville, Va., and Patricia Ann Foley of Beaver, Pa.; two stepsons, John J. Kahler of Williamsburg, Va., and J. Isaac Kahler and his wife, Kathryn, of Davis, W.Va.; and one brother, Dr. William J. Foley and his wife, Carol, of Chagrin Falls, Ohio.

In addition to his parents, he was preceded in death by his first wife, Barbara Anne (Kamke) Foley, who passed away Jan. 10, 1988.

A memorial service will be held at 11 a.m. Saturday, Sept. 1, 2012, at the Presbyterian Church of Waynesboro, 105 E. Main St., with Pastor Christine Callaway officiating. Burial will be at a later date in Arlington National Cemetery.

The family will receive friends one hour prior to the service Saturday at the church.

In lieu of flowers, memorial contributions may be made to The Salvation Army, P.O. Box 776, Chambersburg, PA 17201.